Louis Theroux lists his five favourite documentaries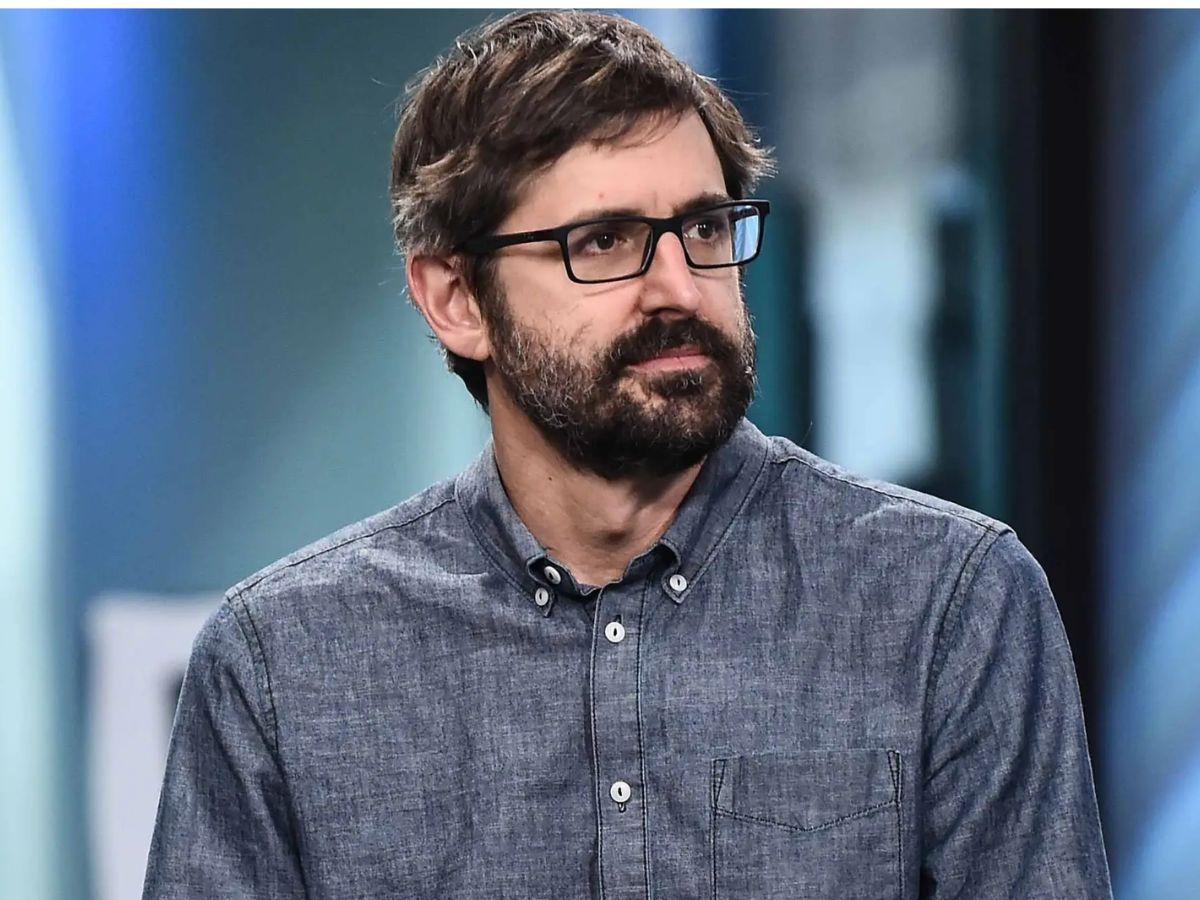 Louis Theroux is one of the most influential factual interviewers of the modern documentary. Much like David Attenborough is the definitive icon of nature documentary filmmaking. Theroux presents himself as if he is none the wiser, despite the fact that he is carefully analyzing every word. He maintains an unruly head of hair, large-rimmed spectacles, and a pair of penetrating eyes.
The soft-spoken British cultural icon has travelled to dangerous locations and interrogated some of the most controversial personalities in the world. Maybe his greatest skill is his ability to coax honest statements from even the most reclusive interviewees.
Theroux criticized his early professional breakthrough in an interview with The Guardian. He claims to be distracted by his appearance, voice, and how he came across. His accent had a light mid-Atlantic twang. Despite his awkwardness, it possibly contributed to his appeal.
Theroux plays up his own ignorance as a vital component of his act. Despite his mind constantly formulating the best way to ask his next incisive question, his mild-mannered demeanor makes him a person you can confide in.
One of the most well-known factual filmmakers of modern entertainment, Theroux has given audiences more than 40 different documentaries and one feature-length film. But what about his own favorites?
The Act of Killing (Joshua Oppenheimer, 2012)
Joshua Oppenheimer's disturbing documentary The Act of Killing came out in 2012. It chronicles the former leaders of an Indonesian death squad asked to tell a dramatic account of their heinous deeds. The documentary is completely surreal and employs an odd kind of storytelling, including extravagant Hollywood-inspired scenes and even musical numbers.
According to Theroux Oppenheimer uses this kind of great, genius breakthrough storytelling device that becomes a kind of process for them to have a reckoning. At its core it is a film of high humanistic value.
Dear Zachary: A Letter to a Son About His Father (Kurt Kuenne, 2008)
Dear Zachary, according to Theroux, is a documentary about grieving. It's about loss and about family. It tells the tale of a filmmaker who intends to memorably commemorate his murdered friend's short life. Even though this bizarre story has much more to it, Theroux prefers to keep the details of the storyline a secret. He's reluctant to talk too much about it as it's a heart-breaking piece of work.
Dear Zachary is a well-liked documentary that explores a sad lost life in a painful, emotionally charged manner. According to Theroux, no one he's ever recommended it to has failed to be genuinely impacted by this film. It's simply a beautiful movie.
Exit Through the Gift Shop (Banksy, 2010)
Despite the fact that Banksy, the notoriously enigmatic guerilla artist, is the film's director, the focus is more on the nature of street art and merchandising in particular than the artist's real work. Exit Through the Gift Shop follows numerous street artists from around the world; from Mr. Brainwash to Space Invader. It is at once light and amusing but also a thoughtful piece of work.
Theroux praises the film as a terrific example of one of those kinds of documentaries in which one of the participants takes over and steers the film in a very unexpected route.
The Jinx: The Life and Deaths of Robert Durst (Andrew Jarecki, 2015)
Theorux's fourth pick, shifting his focus from feature-length documentaries to serialized factual entertainment, is The Jinx: The Life and Deaths of Robert Durst on HBO. The Jinx is a real-life horror case that feels like it is being solved right before our eyes. It examines the life of the well-known real estate mogul and his link to a string of brutal unsolved crimes.
The film is beautifully built using interviews, archives, and also reenactments. However as the relationship between the director and the subject deepens, it turns into something else. 
Thick Blue Line (Errol Morris, 1988)
Errol Morris' investigation of a man on death row who is falsely accused of murder is well acknowledged as one of the greatest documentaries of contemporary film. Theroux believes it's an outstanding piece of art. Errol Morris, the renowned director of The Fog of War and Gates of Heaven, is most famous for his film 1988; a film which highlights the corruption of law enforcement that is still a pressing issue today.
According to Louis Theroux, it's one of his favourite documentaries. He thinks it's a terrific illustration of how effectively the truth is communicated when it's not forced. It leaves the viewer to piece together the information on their own to reach the conclusion.